Dr S.O.Adejoro's Profile
Here I could tell visitors about new additions to my site so that they be sure to see my most recent pictures and information and to view my profile.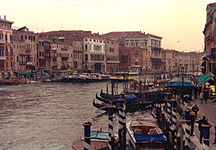 Profile
Dr Stephen Adejoro
Executive search copy
E-mail:- Livestockindustryfound@yahoo.com
Key Qualifications:- M.B.A 1993
10 years post qualification experience with the following skills.
*General Management
*Corporate policy formulation
*Management audit
*Budget initiation,preparation Monitoring & appraisal
*Personnel Management
*Account Payable/receivable mangement
*Marketing Mnagement skill
*mnagement training skill
DVM 1975
27 YEARS POST DVM qualification with extensive technical livestock management experience and skill gap acquisition.
*Livestock Project idea conception
*Proposal Generation
*Prefeasibility Studies
*Viability Studies
*Market research/Survey skills
*Animal health management and technical skills /poultry ,cattle,small ruminants.
*Farm record documentation
*Farm record analytical skills
*Science Publication
*book Publication
*Training skill.
*Livestock Policy Formulation/Management audit.
CERT. IMMUNOLOGY:- 1977
*Laboratory Analytical
*Skills & clinical interpretation
*Field Studies and epidemiological investigation skill
COMPUTER AWARENES
*Internet Browsing
*Microsoft office use
*Excels microsoft word and power point.
EDUCATION
M.B.A 1994 -University of Ibadan,Nigeria
D.V.M 1975 -University of Ibadan,Nigeria
Cert.Immunology 1977 University of Ibadan Nigeria.
PROFESSIONAL EXPERIENCE MOST RECENT.
1998-2003:-Team leader/head of management consortium
Employer:-Avian specialties Nig ltd(independent consortium).
Country:-Nigeria.